Moms Night Out & Family Events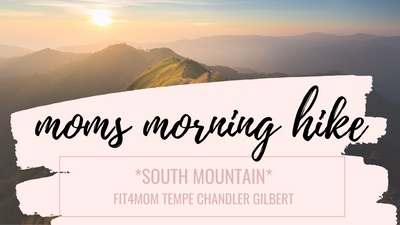 March 26, 2023
Join us for our March Mom's Event! We'll be hiking South Mountain and then heading to breakfast after! Times will be set at least a week in advance. We look forward to a great morning together on the mountain!
Who: All moms are welcome to attend!
What: Moderate Level Hike
Where: South Mountain - Meet at Pima Canyon Trailhead
4500 E Pima Canyon Rd, Phoenix, AZ 85044
Cost: FREE
RSVP Here:...
more
Mommy and Me Playgroups & Field Trips